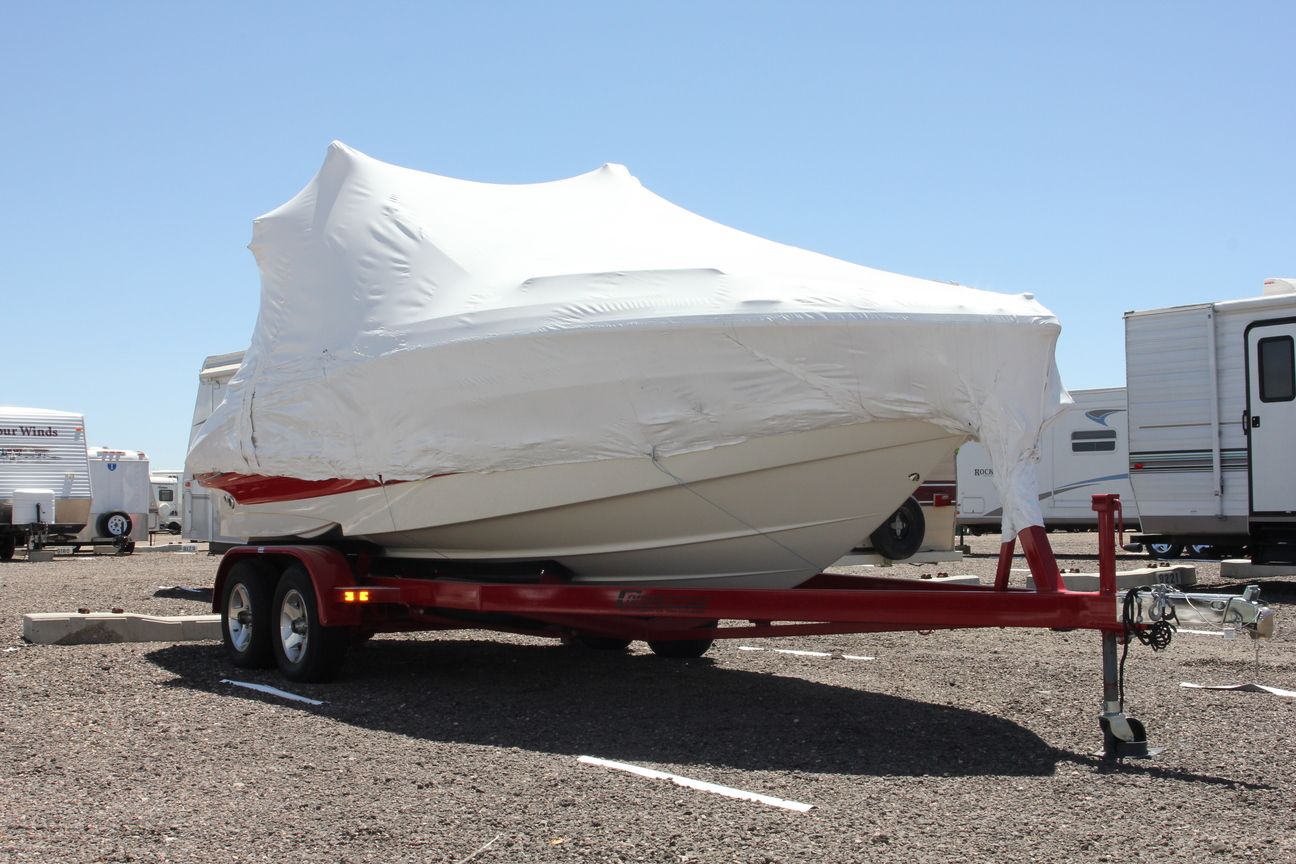 We went outdoor space – these gravel or paved spaces are great for large vehicles, short or long term storage and are most affordable. Fianna Hills Mini Storage facilities rent on a month-to-month basis. This makes storing vehicles during the off-season or during extended periods of travel an excellent solution.
Autos: Car, Van or Truck
Before storing your vehicle, be sure to check with your insurance carrier. Some insurance companies offer coverage especially written to protect your car while in storage. Storage insurance coverage can offer significant savings over road insurance coverage.
Storage Tips
Clean Your Car thoroughly both inside and out. Wash the exterior and use a buffer over the entire exterior of the car to buff out all imperfections and apply a good coat of wax. This will protect the exterior from corrosion.

Wipe the mirrors clean. Dirt and residue left on mirrors for long periods of time can cause rust and corrosion.

Remove all trash and debris from the interior of the car. Vacuum it thoroughly to remove all pet hair and food crumbs. Use a stain remover to scrub away any and all stains from the carpet and upholstery. Remove all items from the trunk of your car and don't neglect to properly clean the carpet in the trunk area as well.

Change the oil and filter one to two days before putting it into storage. Used oil contains acids, moisture and other combustion byproducts that will cause engine corrosion over time especially when the car sits for long periods.

Drive your car for several miles after the oil change and before storing it to allow the oil to circulate throughout the entire engine.

Pull the spark plugs and add about a teaspoon of engine oil inside of each cylinder. Replace the spark plugs – doing this will coat the inside of the cylinders to prevent rust.

Convertible Tops should be stored with the top left up. When the convertible top is left open for long periods, it can develop large, ugly looking creases. Treat the convertible top with silicone or other lubricant.

Roll up the windows and close vents to protect your car against moisture and from bugs and mice getting inside.

Windshield Wipers - remove the blades and place thin wood strips, or white cotton cloth under the wipers to prevent them from scratching the windows.

Park the car on a plastic sheet or on jacks. Make sure the emergency break is off to prevent it from sticking.

When possible, take your car for a quick drive to get all parts moving.

Tires can go bad when sitting in storage for long periods. They can develop dry rot and flat spots. Avoid using products to give your tires a shine as they will dry out the tires and increase dry rot. Over inflate the tires slightly to 37 or 38 psi to prevent flat spots.

Consider purchasing a cover.
RVs and Boats
Neighborhood home owners associations and city ordinances can make parking your RV nothing short of a hassle. We offer RV parking spaces to fit your family's vacation home!
Boats
Be sure to give your boat a thorough cleaning inside and out. This will also let you discover anything that might need repair before putting your boat away until the spring. It will let you take care of any spills or messes that you may not have been aware of, and thus let you avoid having to uncover any mysterious odors in the spring. Clean your boat and apply a rust inhibitor on your steering and control cables and on the metal hardware.

All electronics should be removed and stored in a safe, dry, and warm place.

Things such as cushions, curtains, sails, personal flotation devices, and fire extinguishers should also be stored. Lockers and drawers should be propped open to air out, and the refrigerator should be emptied out.  Be sure to place some boxes of baking soda throughout your boat to absorb moisture.

Disconnect the battery cables and remove the battery. Clean the terminal ends, wash the battery with a solution of water and baking soda, and rinse it with distilled water. Apply a light coating of grease to the terminal ends of the battery and cables. Be sure to use a trickle charger to keep the battery charged. Store it in a dry, safe place and off of concrete.

Bilges should be clean and dry. Use soap, hot water, and a stiff brush to clean up any spills from oil. Once the bilges are clean, spray them with a moisture-displacing lubricant and add antifreeze to prevent water from freezing.

Be sure to cover your boat tightly before storing it. Make sure that whatever cover you choose has good ventilation. Also be certain there are no tears or damages to the cover.

Drain the fluid from your manifolds and engine blocks, water pumps, and coolers. Be sure to drain and fill the gear case with gear case lubricants. Drain the port-a-potty, fresh water tank, and hot water heater. Add non-toxic antifreeze to your water tank, hot water heater, and port-a-potty.
RV / Motorhome
Most facilities expect that repairing or extensive maintenance of large vehicles will be done elsewhere.

RVs and boats must have current license plates. If your tags expire while in storage, your storage facility may ask you to renew them.

Storage facilities typically require proof of vehicle registration. They may also require proof of insurance, since individual property is not covered by the facility's insurance.

When vehicles will be stored indoors over long periods of time, check fuel lines and gaskets, and lay down cardboard or mats to prevent damage to the unit's floor.

Vehicles or trailers must have properly inflated tires at all times. Keep an eye on tires that can dry rot or deflate. Restrictions vary by facility, so check with your facility manager about your role in maintaining stored vehicles.
Motorcycles, Jet Skis and ATVs
Make space in your garage for those items you use each day... like your car? Store motorcycles, jet-skis, and ATV's seasonally or all year long at Fianna Hills Mini Storage. Follow these tips to make sure that your vehicles are stored safely.
Size and Capacity
When considering the amount of space you'll need to store your ATV, jet ski or motorcycle, be sure to include extra room for all the equipment that comes with it. If you do have a trailer, life vests or car racks, etc. that you wish to store with your small craft, an indoor unit would provide necessary containment not offered by outdoor storage.

Be sure to check the width of the door to a potential storage unit. Some equipment, such as double trailers, may be too wide for a drive-up or inside unit, so covered parking would be the better option.
Convenience
Apartment, housing, or municipal restrictions on parking may cramp your style, but self-storage provides an easy solution.

Most facilities expect that leased space will be used only for storage, and not as a workshop. Repairing or extensive maintenance of small vehicles should not be done at the self storage facility. 
Safety
Protection from the elements is a clear benefit of self storage, whether you choose a covered parking spot, a drive-up unit or an inside unit to store your small-engine vehicle. Use accessories like vinyl covers, tire locks and tie downs for additional protection.

Security features such as entry keypads and security cameras can lend much more peace of mind than parking your two- or four-wheeled vehicles in your driveway or yard.

Always remove as much gasoline as possible from the fuel tank before storing any vehicle, to prevent leaks and fire hazards. Especially when vehicles will be stored over long periods of time, check fuel lines and gaskets, and lay down cardboard or mats to prevent damage to the unit's floor.

Keep an eye on tires that can dry rot or deflate.