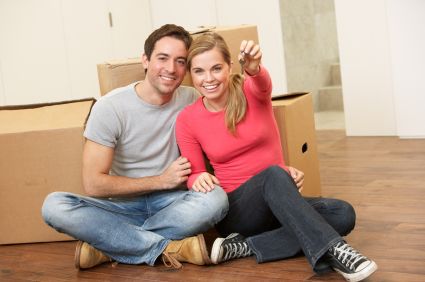 Follow these packing and storage tips to make your storage experience trouble-free.  Whether you are storing for a short time or a long time, a little care and planning can make all the difference.

Fine China and Crystal
Use quality materials specifically made for dishes

Dish protection kits are a handy way to purchase all the materials you need at once. A kit typically includes a sturdy box, cardboard separators and foam pockets of different sizes for individual plates. Boxes hold 6-8 dinner plates. Dish protection kits can be purchased at most self-storage facilities.

Sheets of felt can be purchased at fabric and craft stores, and placed between plates. Yards of felt can be bought off the bolt for wrapping tea pots, platters, etc.

Some home goods stores sell storage bags specifically designed to store china. They are typically cloth or plastic bags, felt-lined and closed with zippers.

If you do not wish to use boxes, consider mid-sized Tupperware containers with handles on either side.
Pack dishes with care
Store 6-8 plates per box.

If using foam pockets, place only one plate in each pocket.

Stack no more than 6 plates to avoid putting pressure on the bottom plates.

For items that have lids, such as teapots, wrap the lid with felt, foam or high quality paper towels, then turn the lid over so the top hangs inside the vessel. 

For extremely fragile pieces such as bone china, wrap the piece loosely first in felt or foam, then bubble wrap. Be careful not to wrap too tightly.

Keep boxes light and well balanced.
Pack glassware with care
When putting glasses in a box, stand them on end and place cut-up cardboard between wrapped glasses.

Pack enough glasses in one box that there is no tilting or shifting, but do not pack them together tightly.

When wrapping wine glasses, do not put pressure on their stems.

For extremely fragile pieces, wrap the piece loosely first in felt or foam, then bubble wrap. Be careful not to wrap too tightly.

Stack boxes of glasses on top of heavier boxes (not underneath) to avoid crushing due to weight.

Keep boxes light and well balanced.
Transporting your valuables from the truck to your unit can open up opportunities for damage. Use a dollie or cart to move heavy items.
If it's worth storing, it's worth insuring. Most storage facilities require proof of insurance covering your belongings to at least $2,000. We offer affordable insurance policies for up to $10,000 that can be included in your rental agreement.
Pack with Care
Wrap mirrors and pictures in protective covering such as thick blankets, bubble wrap or felt, and mark them as "Fragile." Clear plastic wrap can be used instead of tape to secure packing materials – it comes on rolls sold at office and packing supply stores. Cardboard corners can be purchased to protect the sharpest, weakest areas of frames. Felt can be bought off the bolt at fabric stores.

Boxes specifically designed for packing mirrors or large paintings can be purchased at packaging supply stores. Some storage facilities sell quality packing supplies including these boxes for your convenience.

Mirrors and framed artwork should never be stored flat, as they can collapse under their own weight.

If you're storing upholstered products such as mattresses and sofas, consider investing in covers, bags or sheeting for additional protection. Storage and moving facilities often sell large heavy-duty bags for this purpose.

Disassemble weak or heavy pieces of furniture, such as a mirror attached to a dresser, or a headboard from a bed frame. Wrap and cover the separate sections, clearly marking them as parts of a whole. Keep assembly components such as screws and bolts together in a plastic bag and tape the bag to bubble wrap or plastic wrapped around the appropriate piece of furniture.

Cover chair legs with bubble wrap or rags for extra protection.

Don't stack antique furniture – leave it free standing.

Spray wood furniture with a good quality furniture polish before storing it to give it some added protection.

Treat leather items with a leather conditioner before you store them.

Wipe down metal objects and tools with a little oil before storing them to avoid rust formation that can occur when the tools are not used regularly.

Separate lamp bases and lampshades and wrap them for protection. Remove any light bulbs.
Furniture
Most of us forget how heavy our furniture it is and how much room it takes up until it comes time to move it. Using self-storage for additional space can cut down on how often you end up relocating extra dressers, sofas, mattresses, desks or pianos, providing convenience and peace of mind. Here are some helpful hints for storing furniture:
Safe Storage
Use pallets or boards to raise the floor of the unit to protect against flooding; put down a plastic tarp over this raised floor to create a moisture barrier.

Cover furniture with cotton drop cloths or canvas tarps to keep dust off and allow airflow; make sure no fabric from furniture or covers is touching the floor.

Bags specifically designed to protect mattresses, sofas and chairs can often be purchased at the storage facility, along with other packing materials.

Stand sofas and mattresses on end to maximize space and prevent overloading.

Do not store anything near your sofa or mattresses that could transfer color.

Disassemble beds and tables, and wrap table legs in moving blankets or bubble wrap.

If a table will not disassemble, place a moving blanket on the pallets / boards on the floor, and place the table on its top with the legs pointing up. Place chairs upside down on tables which cannot be disassembled.

Stretch wrap can be used to keep cabinet doors or dresser drawers closed while moving.

Use bubble wrap or cardboard to protect corners and edges.

On mirrors and framed artwork, use cardboard corner protectors. Do not store these items flat, as they will collapse under their own weight. Keep them upright, and mark them as fragile.

Wrap lamp bases in bubble wrap or moving blankets and pack them in a box designed for storing lamps. Wrap lamp shades in a cotton cover or loose plastic wrap and pack in a box.

Use dresser tops for stacking lightweight boxes, and dresser drawers for small fragile items.

Avoid sealing anything in plastic – trapped moisture can cause mold, mildew and rot.

Liquid screen TVs and computer monitors can freeze and break without climate control in the unit.
Appliances
Finding extra space to store appliances can be a challenge, and self-storage can be a convenient solution. However, if you don't take steps to prepare your clothes washer, dryer, dishwasher, refrigerator, microwave or other appliance properly, you might end up storing an unusable hunk of machinery instead. Here are some important tips to keep in mind when packing up and moving appliances:
Preparing to Move
Remove water from hoses and internal components of clothes washers, dryers, dishwashers and refrigerators to prevent freezing and mildew.

Clean appliances carefully, including all air intake areas such as lint filters, grids or tubes.

Spray appliances for bugs and allow to dry before relocating them.

For refrigerators, clean the interior and wipe dry. Drain water from the holding tank and plastic tubing. Clean the defrost pan (usually located underneath or in the back).

Always keep refrigerators upright during transportation and storage to prevent damage to the refrigeration unit.

For transport, use strong tape to keep dishwasher, oven and refrigerator doors closed. Remove the tape once the appliance has been relocated, storing with doors ajar or removed to prevent mildew growth.

Appliances contain glass and fragile pieces, and finishes can scratch and dent. Be sure to wrap them with moving blankets, bubble wrap or wrapping film to prevent broken pieces or blemishes. Storage facilities frequently offer these packing materials for purchase.

When moving a household, load appliances on the truck last so they can be unloaded first at the storage unit. This will put them at the back of the unit, giving you easier access to frequently-used items.
Storing Safely
If you opt for a storage unit that does not have climate control, and your stored items have been exposed to freezing temperatures, be sure to allow 24-48 hours for them to thaw before use.

Mark glass panels in oven doors, microwave doors, etc. as fragile to avoid leaning heavy objects against them.

Appliances cannot be plugged in while in storage.

Storing items inside appliances is not recommended.

Cover appliances with cotton sheets or canvas tarps to protect them from dust while allowing for air circulation.
Clothing
Just folding garments and putting them in a box, bag or bin, however, can be a costly mistake. There are specific ways to pack clothes – especially those made with quality fabrics, leather or fur – to preserve them well. The following are steps you can take to prevent damage to fabrics and furs, and get the most out of both your clothing and self-storage.
Proper Packing Materials
Plastic bags including vacuum-seal bags should be avoided when storing expensive clothing. Not only can they permanently crush fabrics and furs, but the airtight seals can cause mildew and mold growth.

Rolling garment carts can be used in combination with garment bags to hang clothing in storage.

Use sheets of acid-free white tissue to separate garments and line boxes or bins. Use white muslin garment covers.

Chemical desiccants (such as the inedible packets found in food or prescription items) can be used to absorb moisture and prevent mold growth.

Ventilation is important when preserving natural fabrics such as cotton, wool, silk and linen, as well as suede and leather. A wicker trunk or unused suitcase can be a great choice for fabrics that can be folded and stacked safely.

When stacking folded garments, place the heaviest at the bottom of the pile. Fold and stack them loosely.

Not all clothes should be folded and stacked. Fur in particular must be hung from the shoulders. Placing fur in a plastic bag, or packing it in between hung items, can permanently crush the fur.

Cedar blocks, mothballs, etc. can be used in addition to pest control methods provided by the facility. Since they are toxic, avoid using mothballs anywhere where children may be present.

Avoid storing clothing in dresser drawers or trunks that are lined with wallpaper or adhesive liner paper, as the glue can attract pests. Glued boxes can present the same problem.

Avoid using starch or fabric finish on any garments that will be stored.

Fur should be stored in professional cold storage for best results.

Use wood, cardboard or plastic to raise boxes off the floor